Why a 24 Hour Response Matters
8/17/2022 (Permalink)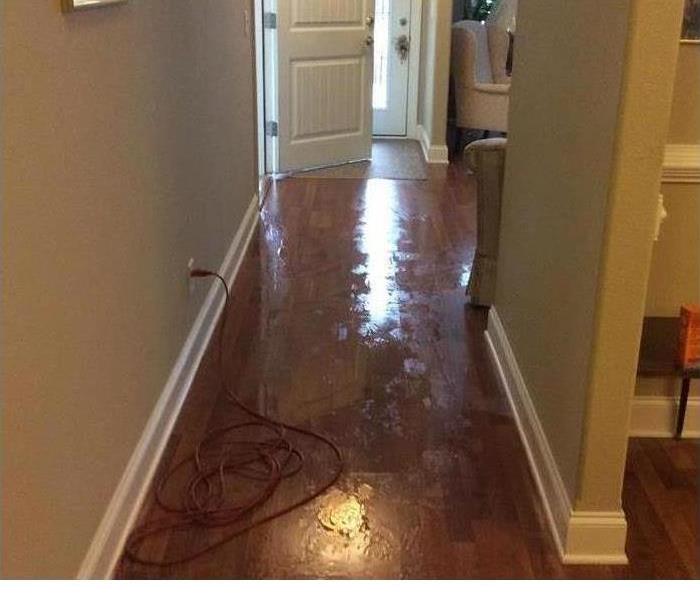 Why a 24-Hour Response Matters
As an insurance adjuster in the Bay Area, you are part of the front line for residential disasters. Some events, like those involving water, require an immediate response to slow or stop the course of damage. SERVPRO has a 24-hour response because they understand that every hour of exposure has a crucial impact on the extent of damage, and cost, since the chance of restoration goes down as the clock ticks away. Here is the typical progression of water damage to a home:
First 24 Hours
Porous items such as drywall, upholstery, carpets, and floors begin to absorb the water immediately.
Stains from finishes and pigments may occur from contact between items.
Documents and photos absorb water and warp.
Materials become saturated with water and begin to break down or crack from swelling.
Metal begins to tarnish.
Molds begin to grow.


After 24 Hours
Wood studs, flooring, windows, and doors warp.
Paint bubbles and peels.
Metal corrodes.
Mold and mildew multiply.
Sitting water becomes "black water" due to exposure.


To minimize costs and damage, a 24-hour response is critical. As an insurance adjuster, you know that damage increases dramatically in a matter of hours and the costs increase exponentially during that time.

How a 24-Hour Response Is Possible

With the power of a national company, SERVPRO is always open. The national call center operates every day of the year, 24 hours a day. With this first contact being crucial, your customer will talk to a professional on the phone within the first hour and, thanks to the power of local reach, on-site work will be able to begin within four hours of that initial call. As an adjuster, you will receive your first verbal briefing within eight hours.

Selecting a national vendor with more than 2000 locations ensures a 24-hour response for your customers. You also know you can count on consistent standards and procedures, and big company quality. That fast response is why they are the preferred vendor for many national insurance companies.